Well, Winnipeg just made the sudden transition to Summer after an epically long Winter. Our closets aren't huge, so we put our Summer clothes in bins when we moved into our bedroom last Fall, making our closet a bit more spacious. We want
to know...
Do you store your clothes seasonally?
a) Yes.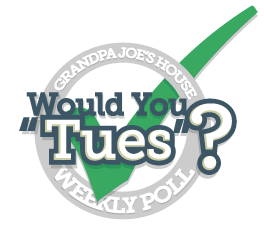 b) No, I have a big enough closet to fit everything.
If you do store your clothes seasonally...
Have you made the switch to Summer clothes yet?
a) Nope, I wasn't sure what this weather was going to throw at us next so I've been holding off.
b) Yep, I switch at the first sign of melting.
As for us, I think I'll switch them this week. It's nice enough that Philip might want to wear some golf shirts to work, and I'm definitely ready for Summer dresses!