We're about to dive head first back into our bathroom renovation after a very long break, and we're wondering...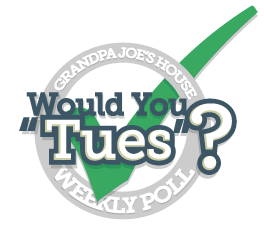 What do you do to unwind during/after a major renovation project?
a) When I'm planning a renovation, I save enough to do the project, and to go on a vacation afterwards.
b) Watching Baby Mama with a bowl of popcorn is all I need.
c) I start my next project because I'm not tired at all.
d) Get outside for a jog, or if it's too cold do 100 push ups. Get the blood pumping to give energy for my next feat.
e) I hire people to do all of my projects so that I don't need to destress.
f) Fill in the blank with your own creative/unique answer.
This question got me thinking, so I have one more for you...
How long is a good "unwinding" period between major projects?
a) One Week
b) One Hour
c) One Month
d) One Year
Philip & I have learned to prioritize and ignore some of the pressure that comes our way when it comes to renovating. Anyone who has ever delayed a project knows how frustrating it can be when everyone and their talking kitchen sink is asking about your progress. Sometimes we decide to put social activity or church commitments ahead of our renovation, sometimes we make a lot of head way in a week, it just depends on where we're at. Our bathroom took a long break firstly because of Philip's commitment to our church dinner theatre, and then because of the snow causing issues that forced us to wait for warmer weather. To be honest, I'm a little bit glad we got to wait because it gave us some downtime to plan out the project better and to take a break because before the bathroom we'd been working on a lot of things at once. After the bathroom, there's talk of us tackling the kitchen - one of the biggest renovation projects people tackle. The second question here was birthed out of my thinking of how long we should wait between bathroom and kitchen. I suppose we'll decide based on how crazy the rest of our bathroom renovation is and how long it takes, how tired we are, and what our Summer looks like.
Give us your feedback in the comments, Facebook, or even by shooting us an email (cassondra.wiebe@gmail.com). We love to hear from you and hope that these weekly questions can help us to learn more about our readership, and for you to get to know us a little bit more personally also. Have a happy Tuesday!