To tie in with our Sparks and Recreation posts we do each Saturday, we thought we'd ask you what your favourite daily reads are. In the comments or on Facebook, let us know about an article or blog we should be in the loop on. The Sparks and Recreation posts are really fun or me so far, as I read blogs throughout the week if there's something especially useful I'll save the link and then on Saturday I put it all together (for example, this week I already have 2 links saved for Saturday). It makes browsing a bit more productive, and it's always good to share another bloggers work to help them out. They don't ask to be posted on our Saturday posts, we just like what they did and want to share it. Have you read anything interesting lately? Answer one or all of the below questions to join the conversation and help us to learn more about each other.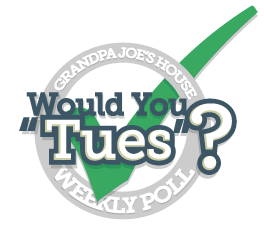 How many blogs do you read each day?
I read about 5 daily, and if I have time there are a few more that I browse a couple times a week.
What is your favourite blog?
Hands down mine would be Young House Love. I'm an addict.
Which types of articles interest you?
I like articles about home improvement, and have lately been more interested in some of the simple living articles. I'm certainly not as domesticated as a lot of those bloggers are, but since I don't work full time I feel like it might be a good idea to use some time each day to implement some of the greener and more frugal alternatives to some products. You've been seeing examples of these in the Sparks and Recreation posts lately.
Thanks again for reading, Happy Tuesday!