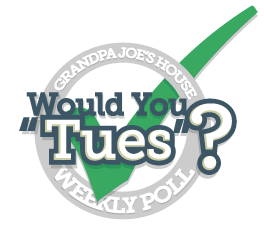 Tying in with our new blog series that we launched yesterday, we're wondering:
What's the biggest obstacle you face when it comes to your finances?
a) Saving for retirement; it seems pretty far away and is kind of hard to make a priority right now.
b) Creating a budget; numbers aren't my thing and it seems like too much work.
c) Giving; I would really like to be giving more to the church/my community but can't make it work in my budget.
d) Entertainment/Personal spending is out of control.
e) I am overwhelmed by debt.
f) I don't know what all of you people are talking about, I have more money than I could ever ask for and my problem is that the stores don't carry enough shoes to fill my closet.
There are a lot of options there, because people face a lot of different financial obstacles. While we aren't experts, we are a couple of people who think it's important to be open and take on our finances head on - depending on the responses, we may add on or delve further into these topics in order to provide some resources or a discussion forum for them. While we are a DIY blog, and will remain that way, learning to take care of your own finances is a great tool and something we're slowly learning to be more responsible for since getting married and moving out.
We'd love to hear your feedback, whether it be by email (cassondra.wiebe@gmail.com), Facebook, Twitter, or in the comments.
As for us, right now we converse a lot about whether to invest extra money when we have it, or to put it into our house (which at some level can also be considered an investment). Philip was forward-thinking enough to have invested a fair amount before we got married, and now we've taken a year or two off from putting any significant sum away because of our renovations. While we walk through this budgeting exercise over the next couple of weeks along with you we'll be talking as a couple about if we should put our money into saving for a kitchen, or put away more money for our future.