Last week, we asked what you're looking forward to most in 2013. Obviously there's probably some broader answers out there than the poll allowed, so feel free to add those in the comments.

Here's a glance at what we're looking forward to most over the next 51 weeks or so.
1. Enjoying a full summer with a backyard.
Last year we moved into the house at the end of August and mostly only had time for yard maintenance and some clean-up at the end of the outdoor season. We're looking forward to getting settled in our back yard, hosting lots of BBQs and bon fires, and starting up some gardening (that might be hopeful...I'm a plant killer). Philip also told me to share that he is looking forward to not wearing long underwear every day and to eating cookie dough ice cream.
2. Investors Group Field
Our local Canadian Football League team is getting a new home and, by the looks of it, it's going to be night and day from the old one. Watching the Blue Bombers with this view, not having to walk around an endlessly-spiralling ramp to get to our seats, not having to pee in a trough, and a lot more leg room are just a few of the amenities we're eagerly anticipating come late June (this one came from Philip - don't worry, in Canada women do not pee in a trough).
Got to admit, I'm most looking forward to no more ramp to walk up, and no more squishy bench.
3. Celebrating 2 years of marriage.
With marriages falling apart so easily these days, I feel so blessed to have a husband that I love and am looking forward to celebrating our 2 year anniversary. It isn't long, but marriage is hard and so every anniversary is a great time to remind ourselves of that. Last August we went to Chicago to celebrate, so we'll see what we end up doing this year!
4. Heading to Ontario.

I was born in Ontario, and still have a large number of loved ones there, so we're hoping to get out to Ontario at some point this year for a visit. The planning has just started on that one so we'll have to see how it pans out!
5. Getting settled in our home.

This continues off of number 2, with the hope that we can start to live more permanently here and be content with the work we've finished. It's not likely that we'll get to finish our kitchen any time soon so we'd like to just get settled in and used to what we have here already. Then we can slowly work away at things as we have the financial means.
6. The unexpected.

In just 3 short years we've met, dated, become engaged, married, renovated a condo, moved to our house, and a lot of other exciting milestones and events too! We're looking forward to whatever 2013 has in store, because I'm sure that some of it we haven't planned for.
7. Turning 24 & 28.

Although my husband looks ridiculously youthful, he's on the older end of this one. I'm looking forward to turning 24 and celebrating his 28th birthday. Especially with our new DIY skills, I've already started putting some thought into what kind of project I might be able to whip up for this May.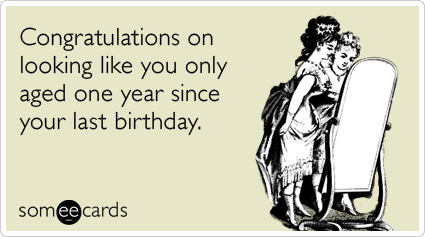 8. Having only one wedding to attend (crossing our fingers - sorry to our friends who get a less than pleasant response if they get engaged soon)

Last year we had 5 weddings, the year before 10, and the year before 6. 2013 has only 1, and we could not be happier. We've loved celebrating love for the past few years, but I'm looking forward to just enjoying one wedding this year and celebrating wholeheartedly with really good friends.
9. Having some free time?

According to our to-do list, we actually have nothing scheduled this Fall, so if things stay that way we'll have some time off. Also hoping for a vacation or two, so that will be wonderful.
10. Learning more new things.

It's been very exciting learning how to do some home improvement projects, learning to be better at being married and domesticated. I'm excited to see the things we learn this year, as the past couple of years should have earned us a University degree in new experiences.